The purpose of this CXTech Week 21 2020 newsletter is to highlight, with commentary, some of the news stories in CXTech this week. What is CXTech? The C stands for Connectivity, Communications, Collaboration, Conversation, Customer; X for Experience because that's what matters; and Tech because the focus is enablers.
You can sign up here to receive the CXTech News and Analysis by email. Please forward this on if you think someone should join the list. And please let me know any CXTech news I should include.
Microsoft Buys MetaSwitch and the Industry get their Knickers in a Twist
Microsoft buys Metaswitch and everyone gets their knickers in a twist. Phrases like 'game changer', 'everyone's analysis is wrong and I'm right', "5G, Edge, private 5G, MEC, 5G…."
I blame PQS, prolonged quarantine syndrome. Here's my view, do with as you see fit.
Telecom has been a vertical for Microsoft for decades, it's one of the highest margin because telcos are oligopolies that like to pay a premium for their special requirements. I remember 30 years ago Microsoft trying to break in where Sun was dominant in the telcos' data centers? Well guess where Yousef Khalidi spent the first 14 years of his career, before heading up Azure Cloud? Yep, Sun.
Another example of this close relationship is when Microsoft bought Skype, part of its 'mismanagement' was attributable to not wanting to piss off the telcos, as it made much more money from telcos than it ever would with Skype. So Metaswitch is a step in a long running focus on winning more business in telcos as the margins are good.
But didn't Microsoft just buy Affirmed Networks a few weeks ago? Isn't this an overlap? In the the note on Affirmed in the CXTech Week 17 newsletter I discussed an important gap that a company like Telestax could fill in managing the legacy migration issues. Well, Metaswitch fits that bill in spades. Affirmed are focused on being a virtualized EPC (Evolved Packet Core). Note, fashionable telecom technology providers wear a big 5G badge these days on all their collateral. Metaswitch provides the service platforms (TAS/IMS/SBC, Telecom App Server, IP Multimedia Subsystem, Session Border Controller) with again a big 5G badge. That's most of a telco's core network between them. And Metaswitch has bags of legacy expertise, they know where all the IN (Intelligent Network) bodies are buried.
5G is the sizzle, but Microsoft can now migrate the telco's core onto Azure, or build an instance for the telco if it wants to keep costs higher for all its special requirements. MEC (Mobile Edge Compute) in this story is just a silly distraction. Telcos tried and failed in offering cloud computing, and conflating 5G and edge compute in the telcos' mobile networks is a tower of assumptions, MEC's value position can be best summed up by this gif below.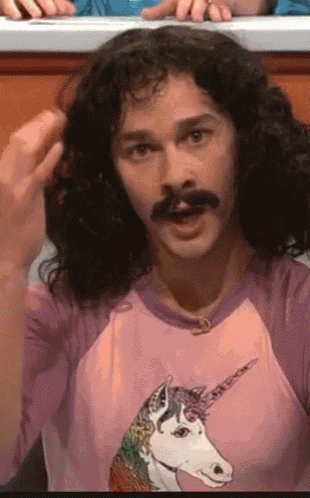 As was pointed out to me by a data center expert a couple of years ago:
Core datacenter business is in substantial decline, hence hardware vendors are looking for any bright spots for growth, edge compute is one of them. Not as lucrative though. And likely dominated by the existing cloud providers. There could be an opportunity for the cloud providers to put their technology deeper into the telcos' networks to reduce traffic costs and latency. That's been true for decades, look at CDNs (Content Delivery Networks). Telcos simply can not build a business out of the niche known as MEC (Mobile Edge Compute), rather they can support Amazon or Microsoft or Google through offering access throughout their fixed and mobile networks. In the limit, telcos are just access to someone's cloud, as that's where the internet and enterprise workflows resides, not in the access pipes. And please, no smart pipe analogies – it's all about the services not the piece of glass or metal the service travels through where a state oligopoly applies. If you want to compete, it has to be in the services.

Anon Data Center Person commenting on MEC 2 years ago
As telecom networks slowly migrate to mostly software (IT), rather than black boxes (NT); I remember writing that phrase 30 years ago. This is a chance for Microsoft to either be a technology supplier (deploy an Azure instance for a telcos' core) or run the telco's core network (migrate it onto Azure's public cloud).
Now addressing some of the funny commentary I've seen:
Microsoft will sell telecoms networks direct to enterprises. Telcos are channels for Microsoft's enterprise products (e.g. UC), AND Microsoft sells UC direct to enterprises. Different enterprises have different buying needs, it sells to both. Will Microsoft sell private 5G core to enterprises? Unlikely, as the margins will not be as sweet as selling to telcos, and there are loads of SIs doing complete solutions that could possibly use Microsoft's technology to deliver the wireless/mobile solution. This is a deal squarely focused on telcos.
The legacy core vendors are dead (Ericsson and Nokia), long live Microsoft! Most of the money is in the access (80%), not the core (20%). Selling to telcos is a complex political mess. Telcos will not drop Nokia or Ericsson for Microsoft anytime soon. There's too much legacy crap, incriminating pictures from 'golf trips', etc. Ericsson and Nokia will not see much change in most accounts from a revenue perspective. This is the problem telcos need to solve, and it's nothing to do with technology.
The BOSS vendors will get shut out like Netcracker and Amdocs. Netcracker runs on AWS or Azure. Amdocs is an SI (System Integrator), so will stitch together whatever tech the telco selects for its special requirements. It's BAU (Business As Usual) for these vendors.
Microsoft are trying to get into the telecom application layer? No, its already in the application layer: UC, customer care, billing, etc. It's just they try and sell product, rather than custom integration projects – which is what telcos like because of all their special requirements. This is the fundamental thing that needs to change for Microsoft to be successful, how telcos buy their networks.
Summing up: telco-special virtualization, also know as NFV, failed. The current fashion is cloud native with a big 5G badge stuck to it. But telcos can not hire / retain cloud experts – culture. Nor can their traditional vendors (Nokia and Ericsson) – culture. However, the cloud providers: Microsoft, Google and Amazon can retain and deliver. But can telcos buy a core network, without a boat-load of special requirements? This is a long run game, we're talking about the next decade.
Microsoft now has the tech to run a telco's core and more importantly migrate all the legacy crap. 5G is just fashion, the money is in all the legacy stuff as that earns most of the money today, and also costs most of the money to operate. Telcos are as dysfunctional as ever (legacy and ex-civil service), but for those under severe financial pressure, there is finally a way forward into the public cloud and a lower cost core. However, the money spent on BOSS, Access, channel margins, and service technology providers they resell are some of the many other problems they must address.
I know we live in crazy times where people say bat-shit crazy stuff, and there's no repercussions. Once upon a time the person would be assigned to the "tin-foil hat brigade". And would have that as a preface to anything else they said. Like David Icke in the UK, to discredit the 5G tower causes COVID-19 meme, show David Icke supports it.
But the last part of the second sentence in this paragraph from VZ is utter BS:
"Verizon Business bought BlueJeans to beef up its business group as it rolls out 5G and targets new wireless applications at its business customers. BlueJeans' cloud-based video service being folded into Verizon Business' unified communications portfolio and "deeply integrated" into its 5G roadmap."

Verizon
Its conferencing / collaboration, it all works over WiFi and 4G today, there is nor every will be deep integration into 5G. That's simply stupid. Businesses DO NOT WANT deep integration into 5G, coz it will not work in most locations for years if that happens. They just want the service to work regardless.
WFH has propelled the importance of conferencing / collaboration. Most of it is over fixed broadband not mobile. To make money Verizon needs to own the conferencing / collaboration technology rather than resell it. That sums up the rationale. Bringing up 5G is a stretch too far that needs to be pointed out as simply silly.
There are some interesting 5G innovations possible, see this one from Tim Panton at TADSummit EMEA in November last year on "Edge IoT and 5G – can WebRTC help? by Tim Panton is CTO at |pipe|."
TADSummit Week 3
We're three quarters of the way through TADSummit Asia 2020, you can see all the great content in the agenda.
This week we focused on open source telecom software with a review of the status of WebRTC and drachtio.org. Also two excellent presentations from Sebastian Schumann of DT and Marten Schoenherr of Automat Berlin analyzing the CPaaS market. This leads into a panel discussion on the Universal Telecom API, which I'm excited to share next week.
We'll wrap up this week with a couple of excellent chatbot presentations from David Curran, which inspired me to start training and testing a chatbot myself.
I strongly recommend you check out TeleSign's excellent keynote from last week on their evolution into being the leader in identity verification. Here are the presentations so far:
Welcome to TADSummit Asia 2020
Sangoma Keynote: Welcome from Jim Machi and the Sangoma Product Stack
CXTech Landscape Across Asia by Alan Quayle
TeleSign TeleTalk: Digital Identity For Seamless Onboarding in EMEA and APAC by Abhijeet Singh
TeleSign TeleTalk: Digital Identity For Seamless Onboarding in the Americas by Stacy Stubblefield and Ravish Patel
Programmable Communications Innovator Interview: Ruwan Dissanayaka, Co-Founder and CEO at Extrogene Software
A Brief Introduction to Network as a Service and Megaport
Programmable Communications Innovator Interview: Devadas Krishnan, Chief Executive Officer at MySchoolPage
Introduction to Kamailio by Fred Posner
Open Source Telecom Software Landscape
OpenSIPS 3.1, on the Verge of Class 5 Enrichment by Bogdan-Andrei Iancu
TeleSign Keynote: Global Provider with a Local Presence by Stacy Stubblefield
Innovator Interview: The Importance of Hacking with David Curran about Science Hack Day
Programmable Telecoms – What is in IT for Telcos? By Sebastian Schumann
CPAAS: Let the Great Unbundling Begin! By Dave Horton
Improving the Experience of Realizing CXTech Use Cases by Marten Schoenherr
People, Gossip, and Frivolous Stuff
Sergio Lopez is promoted to Back-end Tech Lead at Aplazame. Sergio took part in the first ever TADHack Global in 2014.
George Nazi is now Global VP, Telco Media & Entertainment Industry Solutions at Google. Previously with Accenture.
Mike Helm is now Managing Director – Asia Pacific at Yenlo. Previously with WSO2.
Brian Glover is now Product Design Manager at Hostgator.com. We first met at Shango.
Speaking of Shango, David Walsh is CEO of Zilkr.
Sean Hennessey is now Sr. Manager, Channel Marketing at Mitel.
Sobish Mahajan just started as an Information System Intern at Zebra Technologies. More successful IIT graduates entering the workforce 🙂
Fernando Mendioroz is now CTO at PAiC Business Development
Ankur Desai is now as Vice President Of Business Development at Blucora
You can sign up here to receive the CXTech News and Analysis by email.